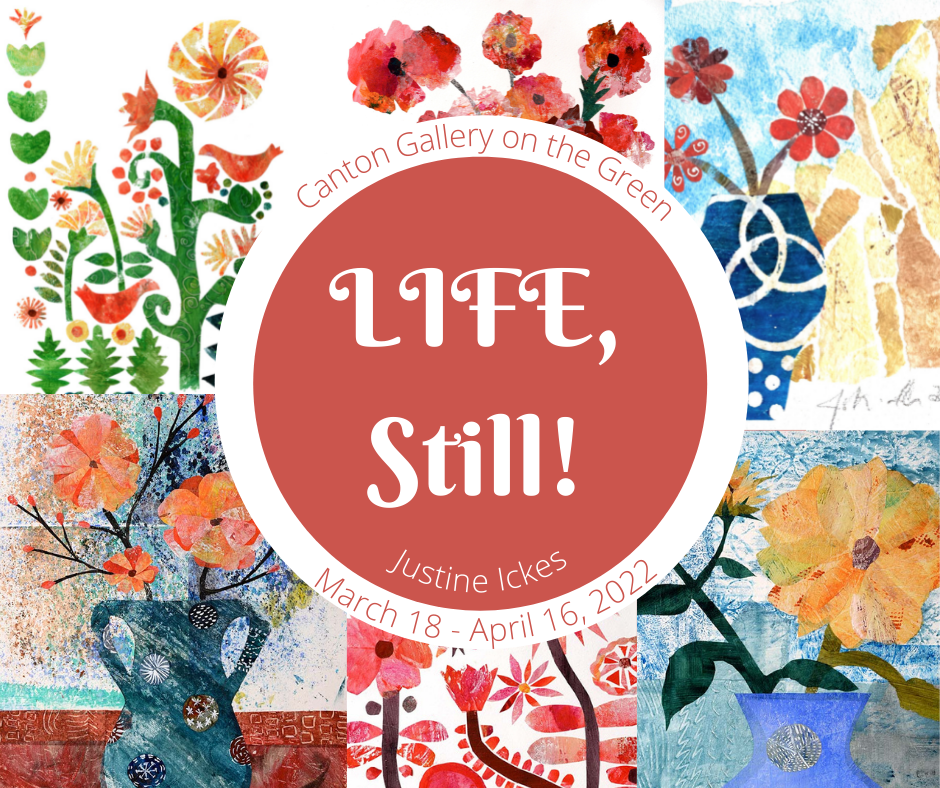 LIFE, Still!
Created in a time of mayhem, the works in this solo show celebrate the wonder and wildness of the natural world. Some, like "Tropicalia", convey intrinsic beauty. Others, like "Uprising!" and "New Dawn Blooms", express my sentiments about recent events in the U.S. and abroad. All my art speaks to the truth, that despite everything, growth is all around us.
Where: The Gallery on the Green
Dates: March 18 – April 16, 2022
Address: 5 Canton Green Road, Canton, Connecticut
Hours: Friday – Sunday, 1-5 pm
Can't make it to the Gallery on the Green in person? Sign up to my mailing list to receive information about upcoming shows, new work available for purchase, and my signature workshops and retreats for the culturally-curious.