CREATIVE WORKSHOPS & RETREATS
Creative workshops and customized retreats are a way to learn and grow, connect with new people, strengthen teams, and inject new energy and fun into your work and life. Workshops and retreats are offered in person and online for individuals and groups. If you'd like me to bring one of my workshops or retreats to your company, organization, association or other network, shoot me an email and let's talk!
Want me to create a personalized retreat for just you? Check out my coaching and retreat packages!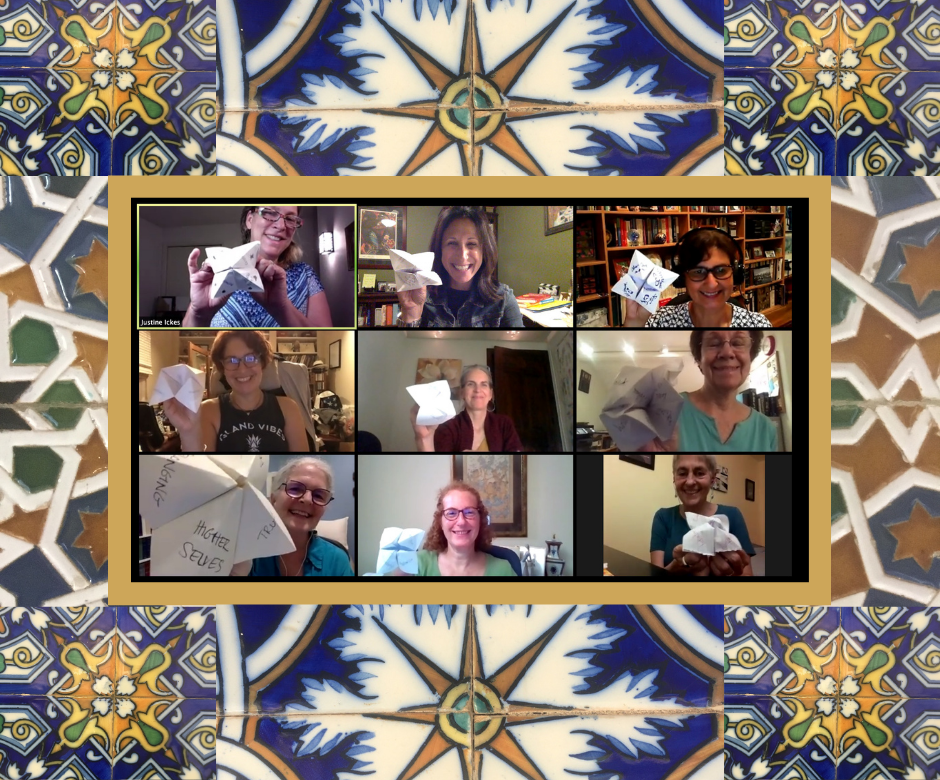 WHERE WILL YOU GO NEXT?
How about tapas in Madrid? Or exploring Istanbul's Grand Bazaar? Or floating over Kenya's Masai Mara?
Check out my retreats and workshops below and come wander and wonder with me and other culturally-curious people!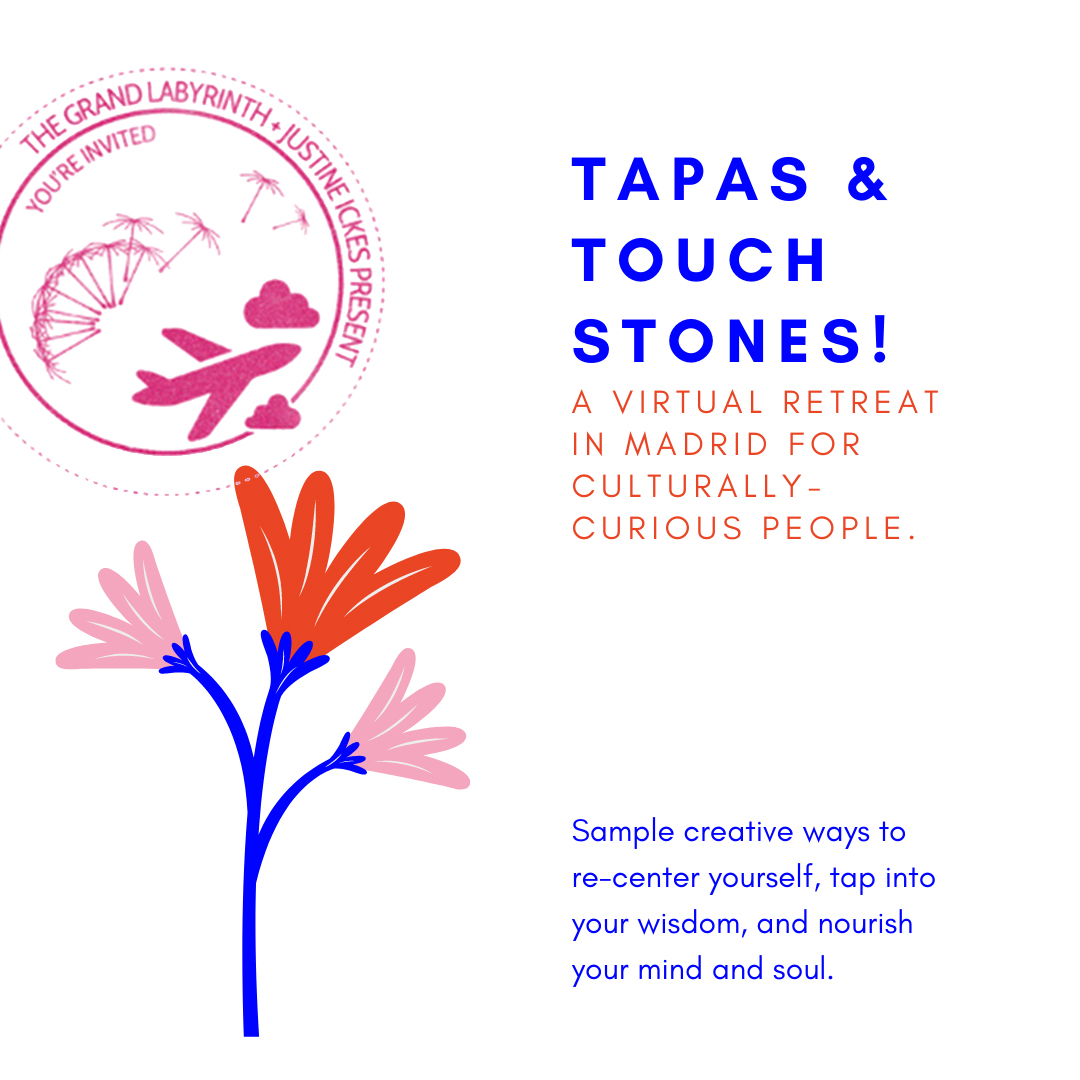 TAPAS AND TOUCHSTONES
You've probably heard of tapas — the Spanish appetizers that keep people fueled before their midday meal, dinner, or a long night of barhopping. This gastronomic custom is so popular that there's even a verb for it — tapear.

While fried calamari, ham and bechamel croquetas, or patatas ali-oli aren't on our virtual menu, I can promise you morsels of creativity and camaraderie in this 2.5-hour online experience.

Join me on Zoom as we sample creative ways to re-center yourself, tap into your wisdom, and nourish your mind and soul. Along the way, you'll visit some of Madrid's iconic venues and you'll leave with your very own, customized keepsake of your trip.

All you need is pen, paper and an appetite for some old-school creativity to get you reflecting on your journey so far and where you want to go next.

The best part? You'll get to savor the experience with culturally-curious, heart-centered people like you.

Read More

What People Said:

"Thanks for the creative way to "travel" to Spain – learned some history, met new people, and got my creative juices going. Bonus was to leave inspired with a new idea!"

"That was soooo fun and very cool. You did a great job guiding us around Madrid. You need to do more workshops like this. You talented woman!"

"What a thoughtful, meaningful exchange Justine led. If she does a repeat, I encourage you to join!"



Missed this virtual retreat? We'll be jetting off to Spain again very soon! Please sign up for the wait list using the form below, which will help me determine which time zones are most interested.



WISDOM WANDER IN ISTANBUL 
If you're looking to relax and recharge before heading into a new year or new phase of your life, I have just the ticket for you!

Jet off with me and other culturally-curious people for a three-hour virtual exploration of Istanbul, Turkey, as I take you on a tour with fun, interactive activities drawn from coaching, life design thinking, intercultural studies, and mindfulness that will get you reflecting, thinking, and moving forward with renewed energy.

Learn something new, feed your wanderlust, have fun with other virtual travelers, and leave with your own unique goodie bag – full of personal "souvenirs" to propel you forward with ease, excitement and joy.

Read more

What People Said:

"That was so FUN, Educational and Enlightening. I LOVED it. The time flew by so quickly. Thank you so much for the opportunity to participate. I look forward to the next one!"

"Justine is a fantastic workshop leader and coach! The retreat I attended was creative, thoughtful and gave me exactly what I was looking for – a great investment in time."

This virtual experience is perfect for you if you are:
– Burnt-out and ready for some self-pampering.
– Curious about other cultures and perspectives.
– Craving new energy for a new personal or professional venture.
– Having wanderlust so bad you've started touring the international aisle of your grocery store.
– Open to being creative in a fun and exploratory way.
– Wanting something more enriching than binge watching Netflix or scrolling social media.



Missed this virtual retreat? We'll be jetting off to Turkey again on new dates! Please sign up to my mailing list to be the first to know when .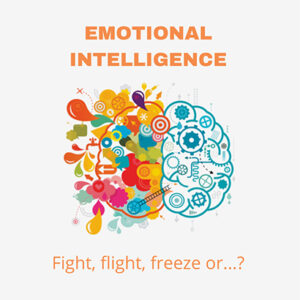 BOOST YOUR EMOTIONAL INTELLIGENCE
Curious about what emotional intelligence is and how emotional intelligence plays out in your interactions at work and in your life? Looking for strategies for strengthening your E.I. muscles so you can engage more effectively with colleagues, friends and family? In this interactive session you'll learn about the emotional intelligence model, explore the neuroscience of emotions, and practice a five-step process to building emotional agility and resilience.

In this interactive session, you will gain knowledge, awareness and tools that you can use in the workplace, in your relationships, and in all aspects of your life.

Read More

What Attendees Said:

"Justine would be great to have at a future national conference for our organization. She was excellent at keeping us all engaged in the webinar."

"Boost Your Emotional Intelligence" was offered through Keep America Beautiful as part of its professional development program for its more than 600 state and community-based affiliates, local leaders and millions of volunteers.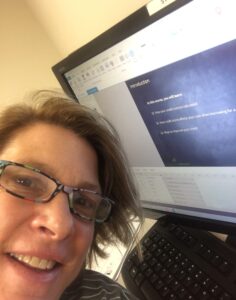 CREATE YOUR ONLINE COURSE
Are you thinking of expanding your services to include online workshops and programs?

Do you want to find out what it takes to create an effective and profitable online learning experience?

In this 90-minute interactive session expert trainer and master course designer Justine Ickes guides coaches, creatives and thought leaders like you through engaging activities and discussion so you can find out if a virtual course makes sense for you, your brand, and your clients

Read More

What People Said:

"Terrific job Justine, you walk your talk! I loved the vibe – you made the material clear and approachable, conversational and with palpable supportive structure."

"Create Your Online Course" was offered through ICF-CT, the Connecticut chapter of the International Coach Federation. Looking for support in creating your own online course? Check out my Launchpad package here or schedule a consult with me.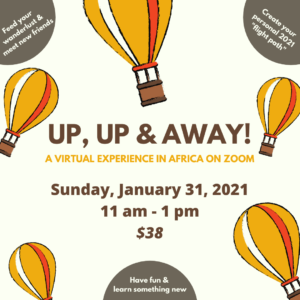 UP, UP, & AWAY
Do you need some help getting your goals in motion? Want a bird's eye view of what's possible so you can take flight with purpose, clarity and confidence?

Zoom away with me and other culturally-curious folks for a two-hour virtual tour of Africa that's packed with fun activities from coaching, neuroscience, intercultural studies, and life design thinking to help you identify and get ready for what's next for you.

Through this interactive journey you will pinpoint your goals, define your core values, and begin to get into action. Plus, you'll create your own personal "flight plan" to guide you forward.

Read more

What People Said:

"Justine, thank you so very much for a very delightful and helpful healing activity today. I loved our journey!"

"Bravo! Justine, you are so good at what you do! I had such fun today. I loved how you wove together the imaginary travel to Africa and the goal setting work. It made the retreat fun and interesting. And my fellow "travelers" were lovely."

The "Up, Up & Away" virtual experience is perfect for you if you are:
* Ready to take a deep dive into what really matters to you.
* Curious about other cultures and perspectives.
* Open to creative approaches to learning and self-discovery
* Craving energy for a new personal or professional venture.
* Excited to meet and connect with heart-centered people like you.


Missed this virtual retreat? We'll be jetting off to Africa again on new dates! Please sign up to my mailing list to be the first to know when .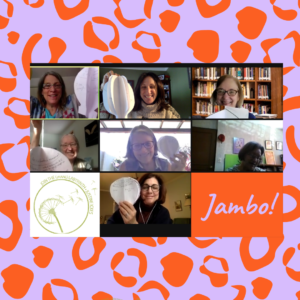 WHAT PEOPLE ARE SAYING
"What a fantastic journey Justine took us on in her workshop on Istanbul. It was a combination of travel blog and self reflection. Justine is professional, knowledgeable, creative and fun. I have not had an experience like this before and can't wait for the next one. Where will we go next, Justine? Thank you!"

"Justine facilitated an adventure retreat which was filled with engagement, entertainment, reflection, connection, and learning. She's a very skilled, creative facilitator. Get ready for the ride!"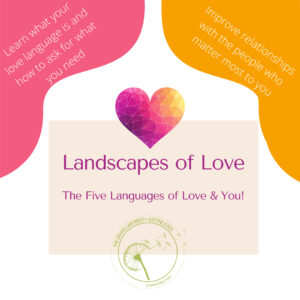 LANDSCAPES OF LOVE
How great would it be if you could ask for what you need from your partner and get it?

What if you knew exactly the right way to express love and appreciation to your co-workers, children, friends and other special people in your life?
Guess what? You can!

Join me for this fun and interactive 90-minute workshop and learn how love languages can help you communicate better in all your relationships. You'll walk away with:
* Clarity about your own love language
* Confidence to communicate your needs with your circle of loved ones and friends
* Commitment to using the love languages to improve your relationships with the people who matter most to you

Read more

What People Said:

"Thank you so much, Justine, for hosting the Love Languages workshop! I loved the topic—and great insights. It's good to give thought and discussion to something so important in life, and in our relationships with others. I enjoyed it so much…and look forward to other workshops with you!"


Want me to bring this workshop to you? Contact me and let's talk!