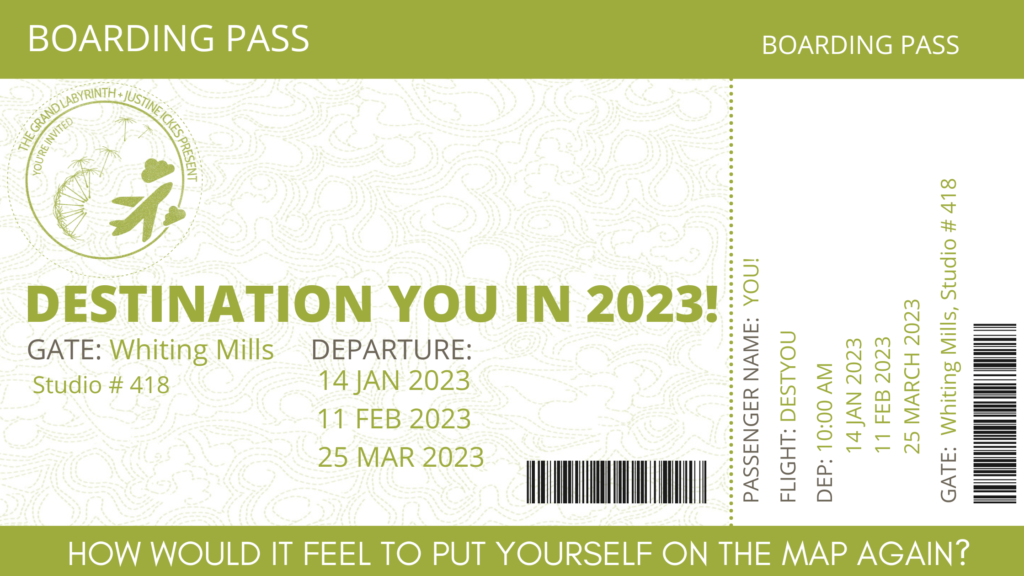 If you are a culturally-curious adventurer who is ready to get back out into the world, sign up today!
– Play with possibility in creative ways
– Reboot what's important now
– Discover what's next for you
Reflect, release, recharge and recalibrate.
Our three-month limited-space in-studio itinerary includes:
Monthly Guided Community Gatherings in January, February & March
Fun Hands-on Creative Workshops & Projects Each Month
A World of Inspiration!
$ 250 all-inclusive*

X marks the spot with this limited-space in-studio retreat package!
Grab your seat today!
*Includes all materials & supplies. *A la carte pricing available.